Code of Ethics and Complaints
One of our values as an association is Ethical Standards and Accountability through our ethical complaints process which ensures protection to the public, in so far as we are able by law. Our Code of Ethics serves as a guideline and accountability tool for professionals as they serve and minister.
PACCP provides a process whereby the public may file a complaint against a PACCP member, based on a breach of our Ethical Code, which will be reviewed by the National Ethical Complaints Committee (NECC).   The purpose of this process is to determine whether there has been an ethical violation according to the PACCP Code of Ethics, and if so, to provide disciplinary action for the member.
This Code reflects such values as Godliness, integrity, competence, responsibility, and an understanding of and respect for the cultural diversity of society.  It is part of a social contract, based on attitudes of mutual respect and trust by which the public supports the autonomy of the profession, and in response, is assured of the commitment of PACCP members to act ethically in the provision of professional services.
To read the full Code of Ethics, please click here>> PACCP Code of Ethics
Our Code of Ethics is reviewed by a panel every five years.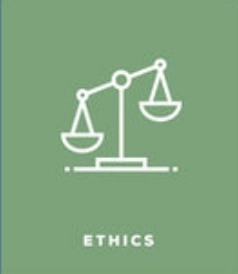 Complaints Process
PACCP has a process in place for the public and other counselling professionals who see that a PACCP member may be in breach of PACCP's Code of Ethics.  PACCP is committed to excellence in professionalism, competence, respect for clients, a faith perspective, continuing education and adhering to our ethical code of conduct.
If anyone feels that our code has been violated in any way by one of our members, please read through the below three documents and proceed accordingly.
The first is our procedure for filing formal ethical complaints… Ethics Complaint Procedure
The second is the paperwork required to file such a report… Ethical Complaints Forms
The third document is our Code of Ethics…Code Of Ethics